Buying a home can be stressful, a house is a big investment not just financially, but emotionally it is a big decision as it is where you will spend the majority of your time for what you hope to be the rest of your life, but at the very least for the next five years or more. In this article we will discuss three things to do in preparation for the home hunt to help elleviate your stress and three things you can do to manage your stress throughout the home hunting process. Here are six tips for managing stress during the house hunting process.
What to do prior to house hunting, to manage the stress of the process?
Tip1:
Interview Realtors, find the one that you are happy and comfortable with, the one who you feel best understands what you want in a home. A realtor is your best friend during house hunting, not only because they can get you into all the properties you have been stalking on zillow, but because they can also get you into see properties that haven't even made it to zillow. A realtor can help you with finding the right home and so much more, check out our blog post on 5 reasons you should hire a realtor to learn more. Note reason number one is your sanity.
Tip2:
Know what you are looking for. With any big life decision or choice that includes multiple decisions of wants and needs, it is important to make lists like the following.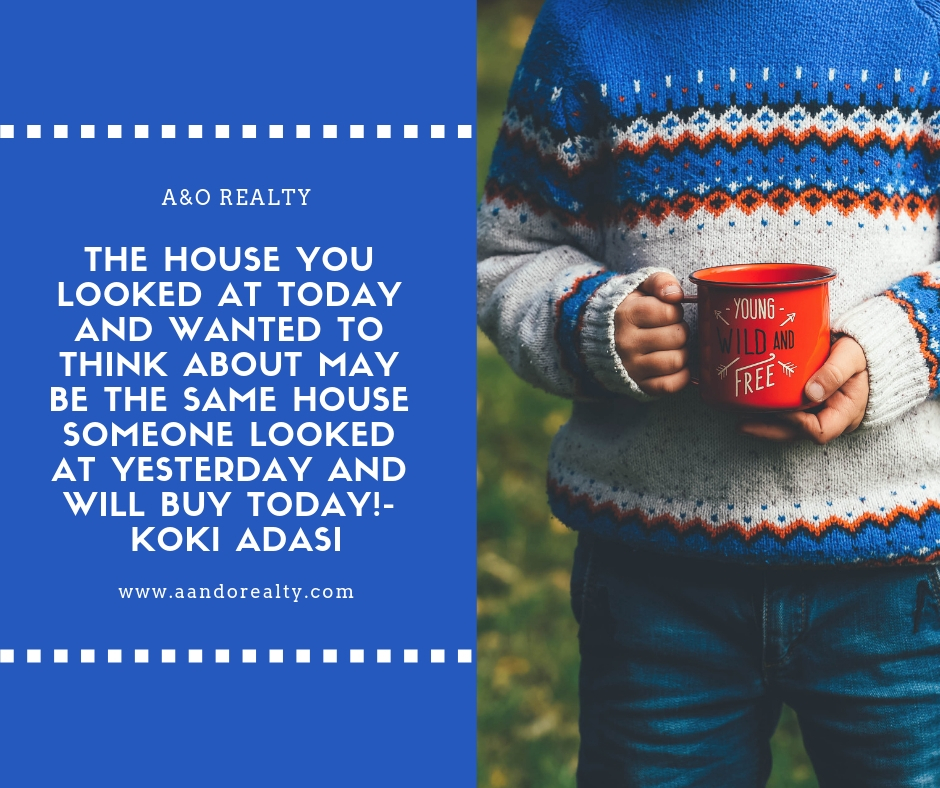 What do you need?
Maybe you need 3 bedrooms and an office.
Maybe you need lots of storage.
Maybe you need 3 bathrooms.
What would be nice to have, but could compromise on?
So maybe it would be nice to have a mudroom, but you would be willing to compromise on a decent sized entryway that you could put a cubby system with hooks into.
What do you want?
Maybe you want white cabinets in the kitchen, or a separate bath and shower in the master.
What is your dream?
Perhaps your dream is to live beach front.
Know what you are willing to give up on and what you are dead set on needing to have at move in. Know what you are willing to wait to implement down the road with a renovation or with simple solutions like new hardware, new paint, and storage solutions. Talk to your realtor about your expectations and how those expectations fit within your local area market. Write down any and all questions you have about the house buying process and ask your realtor.
Tip #3:
Get pre-approved before you start looking at houses, you don't want to walk into a house, fall in love with it, only to find out later you can't afford to buy it. Also many realtors will not even start showing you houses unless you are/have been pre-approved. Check out this list of resources for home buyers we shared earlier this year. There are some grate articles in that list explaining how to pick the right loan and lender for you.
Now that your ready to start the house hunting process, you know what you want, you know what you can afford. How do you deal with stress that comes with making the choice of the right house? How do you deal with the waiting to hear back from the seller when you think you have finally found the one? How do you deal with hearing the seller didn't accept your offer, and you have to start looking all over again?
Tip#4:
If you find yourself faced with a multitude of great options, start making a pros and cons list for each option. Pull out the list of needs, would likes, wants, and dreams. Utilize the list to develop your pros. Pick the one that best fits your needs and budget. By writing out your options you get the thoughts out of your head lowering your stress levels. Also keep in mind that in a busy market you want to make a decision fast, the house you loved today, may be the house someone fell in love with yesterday.
Tip#5:
Waiting to hear back from a seller can be agonizing. The best thing you can do is keep yourself busy. Start packing up your current home, throw yourself into your favorite hobby. Take a hike through nature, keep yourself active and moving. Do what you need to do to keep your mind distracted and off the idea that you are waiting.
Tip#6:
Searching for a home is stressful whether everything goes smoothly or not. What happens when you find the perfect home, but the seller turns down your offer? This is one of the many reasons why you hire a realtor. Have a contingency plan for those worst case scenarios like a counter offer sent by the seller.
Are you currently on the house hunt? Tell us how you are dealing with the stress of your hunt in the comments below.