For those looking for a small town with great schools through which to raise your children Chesapeake Beach, Maryland should be at the top of your list. Chesapeake Beach began as a resort town 120 years ago, established by the Chesapeake Beach Railway company. A blooming autonomous community between 1900 and 1930, the majority of people would come to Chesapeake on leisurely day trips in order to enjoy the cool breezes and salt water. Over the years a number of homes were built both for the seasonal visitors and year-round beach goers, providing a variety of housing opportunities for those with their eye on the area.
If you are looking for a beautiful community with pleasant historical roots, our Chesapeake Beach realtors would be more than happy to show you around all the real estate opportunities that are waiting for you. Please contact our realtors immediately if you have decided that you want to get started on the process of choosing or buying a home. We are ready to offer all the help you need.
Chesapeake Beach Area Homes
Housing styles range from the small 1950s bungalow to the largely modern ocean view getaway. With homes available from just about every decade, you are sure to find exactly what you are looking for. Washington, DC is a 40 minute to an hour drive away, for those looking to commute by bus for work there are multiple pick up and drop off times within the area. In addition, Baltimore is an hour drive in the opposite direction. Whether you are itching to bask in our wonderful nations monuments or wanting to enjoy the buzz of a vibrant metropolitan city you are never too far away in the beautiful town of Chesapeake Beach.
Shopping and Dining
Whether your looking for antiques to fill your new home, or simply wanting to an enjoy a night out, the quaint little town of Chesapeake Beach has some delicious options to choose from. Blue crab and rock fish are specialties in this little town, so be sure to look out for specials containing these delicious freshly caught bayside delicacies.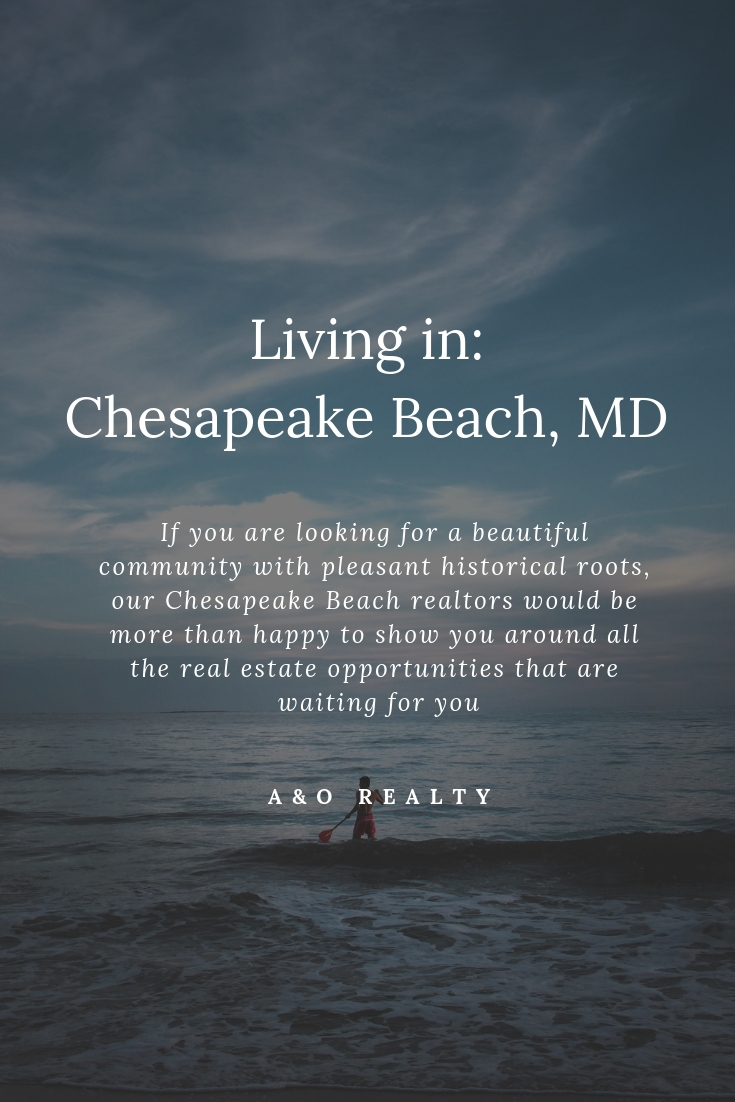 Culture and Entertainment
Chesapeake Beach is a small and quiet little town, during the summer they are a bustle with lots of fun in the sun water activities, from kayaking to paddle boating and even deep-sea fishing. They also have a community water park complete with slides and waterfalls. During the fall and winter months there are a few local places who will showcase live bands and karaoke in order to help offset some of that winter blues. The beauty of the ocean is always there and this little town has many walkways and boardwalks through which to enjoy the pleasant beauty everyone wants from living by the ocean.
Careers and Industry
The little town of Chesapeake Beach is predominantly a commuter town, the majority of the area residents commute to work in the surrounding areas typically to D.C. However, there are also a number of small business owners, and retired snow birds who pack it up down to Florida every winter. Ultimately, you move to Chesapeake Beach for the small-town charm and beautiful nature views.
If your interested in finding a home in Chesapeake Beach, please contact our realtors here at A&O Realty, we will be happy to show you around.